Online webinar on Models for Toxicology
On 6th Dec 22, H2020 Green Deal project ALTERNATIVE  and  Project PANORAMIX-h2020 had their first collaborative online webinar on Models for Toxicology. This event witnessed more than 30 participants from several European project partners, coordinators, policy officers from the European Commission (DG RTD) and project officers from the Executive agencies (REA, CINEA, HADEA) etc.
During the event, presentations of the ALTERNATIVE and PANORAMIX EU research projects were presented by researchers Federico Vozzi and Anne Marie Vinggaard. The event was quite a success with engaging and deep discussions on the topic. Few glimpses from the event.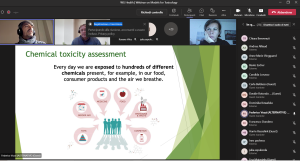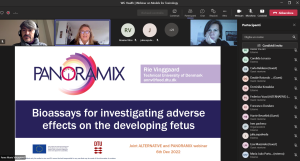 Alternative continues to evolve with an integrated approach for testing and assessment of  potential of chemicals.